Lorde is having an amazing 2017. After having a stellar debut album, Pure Heroine, back in 2013, she returned with a vengeance in 2017, releasing Melodrama to mass critical and commercial acclaim and turning "Green Light" into one of the biggest hits on the radio. She parlayed her success recently into a very interesting performance at the 2017 MTV Video Music Awards. Citing the flu as the reason for her inability to sing at the show and a general disinterest in lip-syncing, Lorde instead performed an interpretive dance while her song, "Homemade Dynamite," played. You can watch the moment in its entirety below.
Lorde's new album, Melodrama, has been met with a great deal of acclaim from music critics and fans of hers alike. Songs like, "The Louvre," "Liability," and "Supercut," in particular have been praised as her sophomore installment in her musical career and discography became a massive success. After the success of "Royals," in 2013, many believed that Lorde could be a one hit wonder, but as she has proven recently, she is more like a tour de force of talent. And now at the VMAs, she has made a name for herself as a pretty unique and creative dancer, too. Can't go wrong there!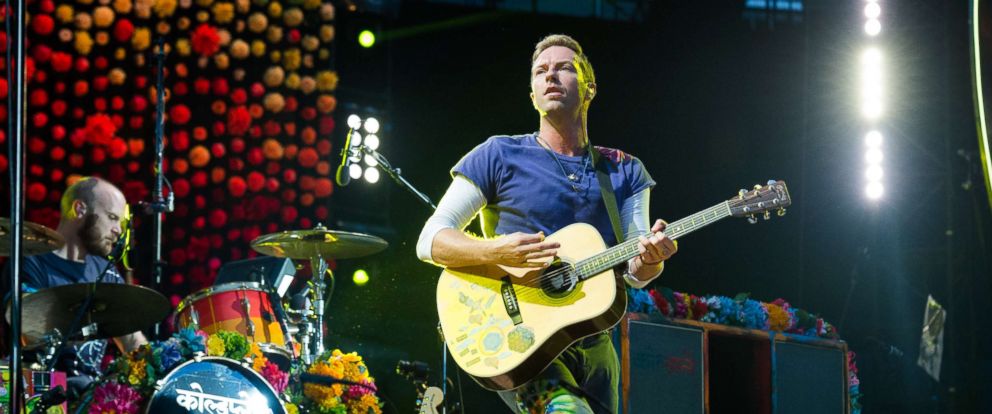 There are many reasons that musicians, singers, and bands could have for being forced to cancel a concert. Sometimes it can be because of an injury, like when Flea, the bassist for the Red Hot Chili Peppers, broke his arm near the time of the band's tour for their album, The Getaway. Sometimes, they may never give a one hundred percent clear reason for the cancellation, like Justin Bieber recently did when he canceled the remainder of his tour.
Other times, fans can be pretty empathetic for why a concert had to be canceled, like they were just the other week when Coldplay was forced to cancel their concert in Houston because of the danger that was brought by Hurricane Harvey. But aside from rescheduling the event and refunding the money of their fans, Coldplay went the extra mile and wrote a country song. Now, country music is probably not what you think of when you think of Coldplay, but it might be more akin to your perceptions about Houston, Texas.
Coldplay's new song, "Houston," serves as not only a tribute to the people who were left devastated after the effects of the natural disaster, but also as a tribute to the city, as a whole. Of course, Coldplay will also help to contribute to the relief efforts needed in Houston and other cities and towns displaced because of Hurricane Harvey.
The band consists of Chris Martin, Guy Berryman, Johnny Buckland, and Will Champion, who are still each completing their roles on the most recent A Head Full of Dreams tour. New songs hinted towards an EP entitled Kaleidoscope have been released including potential future hits like "All I Can Think About Is You." The band has certainly entered a new pop phase as of late, but they are still considered very appealing to the millions of fans they have across the globe.
People have given U2 a lot of flak over the years for a wide variety of aspects of the band, ranging from the belief that Bono can be too preachy to the idea that it was awfully presumptuous of them to put their new album in everyone's iTunes account for free, regardless of whether or not people were actually interested in their music. However, people seem to be coalescing around the idea that U2's new album, Songs of Experience, the follow-up to Songs of Innocence, might actually be pretty good.
They debuted "The Little Things That Give You Away" on Jimmy Kimmel Live! this year and were heralded for having a classic U2 sound in the song. The video below for their new song, "The Blackout" has also been receiving acclaim.
U2, though they are currently in the middle of attempting a comeback, are obviously known for past success on albums such as War and The Joshua Tree, as they were one of the premier rock groups of the past three or four decades, releasing hit after hit, including "Mysterious Ways," "I Still Haven't Found What I'm Looking For," and "Beautiful Day." The group consists of Bono, The Edge, Larry Mullens, Jr., and Adam Clayton. Music fans everywhere are keeping their fingers crossed for the quality of the band's new album.
Walter Becker Dies at the Age of Sixty-Seven
For the past couple of years, the health of Walter Becker has reportedly been failing because of an illness that remained unspecified until he eventually succumbed to whatever was ailing him on September 3, 2017. At the age of sixty-seven, Becker did die after being unable to join the rest of his bandmates for annual summer performances that they hold. Becker, of course, was one of the founders and the guitarist for the legendary rock band, Steely Dan. The group was known for such hits as "Do It Again" and "Reelin' in the Years." Take the time to pay tribute to Becker today by watching a classic performance of his and his band's.
Steely Dan was actually experiencing a career resurgence recently thanks to a plethora of references geared towards them in the new stand-up comedy special on Netflix entitled Oh, Hello on Broadway, which starred Nick Kroll and John Mulaney as two crotchety old curmudgeons who live in New York, hate the world around them, but love Steely Dan. They even asked a young fan in the crowd if she even knew who Steely Dan was, but certainly the special will help expose them to a brand new generation.